Conventional laparoscopy uses a two-dimensional view. This has the disadvantages of lack of depth perception and spatial orientation. An expert, after performing 2D laparoscopy for many years, adapts to perform excellent laparoscopic surgeries with the 2D laparoscope. The introduction of 3D (three-dimensional) laparoscopy has given surgeons the extra benefit of depth perception, spatial resolution and accuracy.
There are several 3D laparoscopes in the market. The following companies develop them:
Einstein Vision by Scholly Fiberoptics, Germany and marketed by B Braun Germany)

Storz – Germany

Olympus – Japan

Viking systems -USA
The technology of 3 D laparoscopy is still evolving. Most companies are only producing 3D laparoscopic systems in standard definition (SD). Einstein Vision is perhaps the first company that has a 3D laparoscope in high definition (HD). They have been supplying 3D laparoscopes for Da Vinci Robots for many years.
The biggest advantage of 3D laparoscopy is that vision is in 3D so surgeons can operate with vision in three dimension. When vision is in three dimension, depth perception is available so the operation becomes easier and safer. Surgeons are also less fatigued during the long hours of surgery.
One disadvantage of 3D laparoscopy is that the equipment is currently very expensive (although very much less than the Da Vinci Robot). The operating team also must wear glasses to view the screen in 3 D and only a 10mm telescope is available in 3D.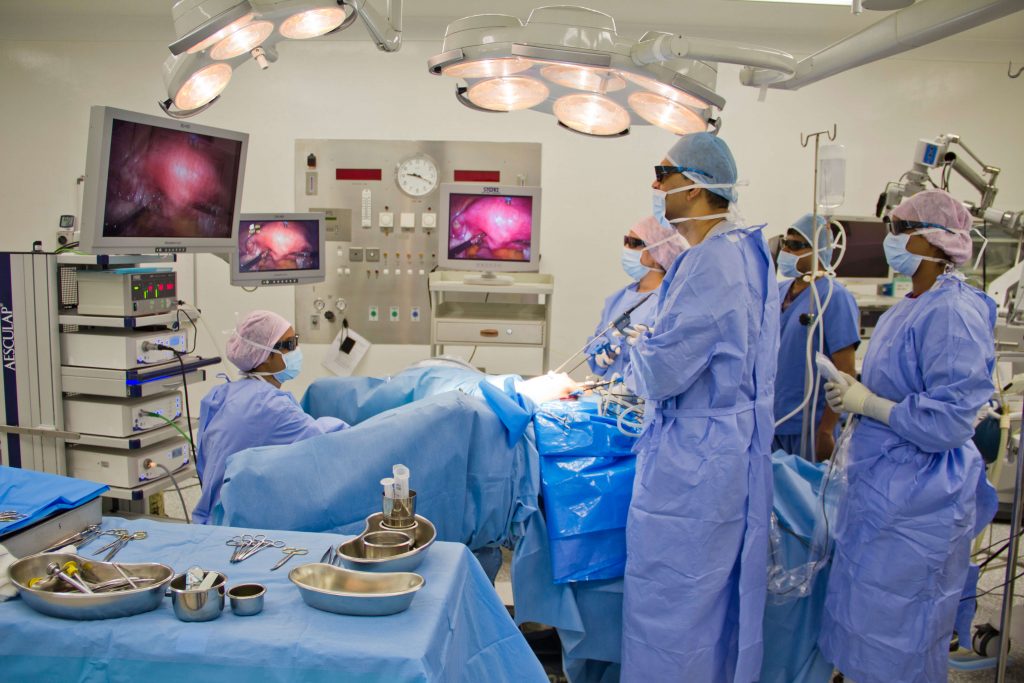 Summary
3D laparoscopy is a new technology. It provides the surgeon and his team with a 3 dimensional view of the surgical field. This technique makes the surgery safer for the patient and less tiring for the surgeon hence reducing the room for error.